Lotus Food Services supports the hospitality industry in many aspects by providing training sessions related to the culinary world. The training is conducted by our professional partners who are highly qualified in their fields, open for those who build their career in the hospitality industry. The objectives are to improve their knowledge and skills on related topics. We have successfully organized some training in the fields of wine tasting and training, chocolate & cake making, gelato / frozen dessert, meat tasting and butchery training, and plan to have more interesting topics in the future.
Sorry, currently there is no upcoming events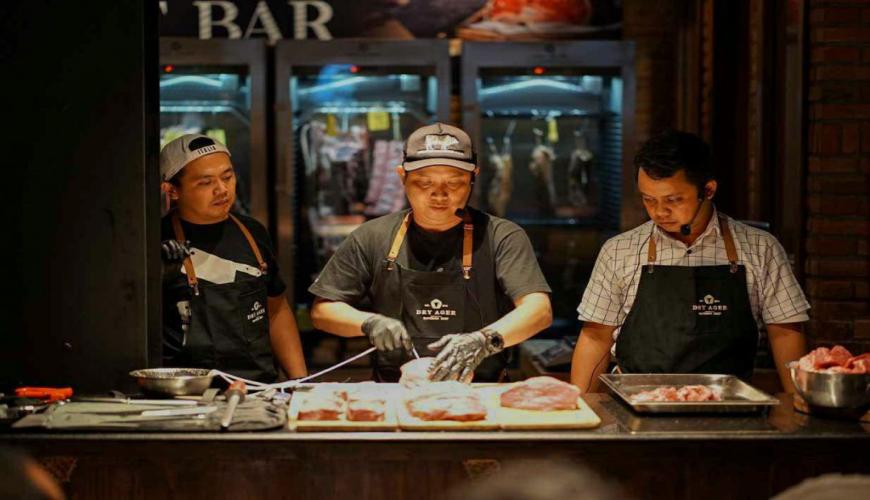 Some professional and hobby chefs were already breastfeeding their knowledge about Dry Aged Beef. Under the direction of the well-known butcher expert, the one-day meat seminar theory and practice meet for a tasty result. ...
Read more